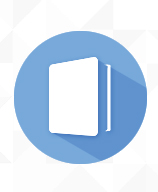 Titre :

Online Lactation Education for Healthcare Providers: A Theoretical Approach to Understanding Learning Outcomes (2017)

Auteurs :

Amanda L. Watkins, Auteur ; JE Dodgson, Auteur

Type de document :

Article : texte imprimé

Dans :

Journal of Human Lactation (Vol. 33, n°4, Novembre 2017)

Article en page(s) :

pp. 725–735

Langues:

Anglais

Catégories :

Formation continue ; Formation professionnelle ; Internet ; Outil d'évaluation

Résumé :

After a 45-hour lactation course, (a) Does breastfeeding knowledge increase? (b) Do beliefs and attitudes about infant feeding improve? (c) Does perceived behavioral control over performance of evidence-based lactation support practices increase? and (d) Do intentions to carry out evidence-based lactation support practices increase?

Conclusion
The Theory of Planned Behavior provided a useful approach for examining more meaningful learning outcomes than the traditional knowledge and/or satisfaction outcomes. This study was the first to suggest that more meaningful learning outcomes are needed to evaluate lactation programs. However, it is not enough to educate healthcare providers in evidence-based practice; the places they practice must have the infrastructure to support evidence-based practice.