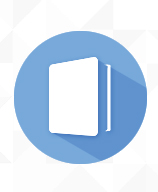 Titre :

Breastfeeding's Role in the Neurobiology of Parenting : Editorial (2017)

Auteurs :

Arthur I. Eidelman, Auteur

Type de document :

Article : texte imprimé

Dans :

Breastfeeding Medicine (Vol. 12, n°6, Juillet - Août 2017)

Article en page(s) :

p. 325

Note générale :

+ Biblio

Langues:

Anglais

Catégories :

Note de contenu :

Extrait de l'article :
"Two articles in this issue touch on the role of breastfeeding and its critical role in the development of parenting or as defined by some as human caregiving. (..)
The intriguing results of both these studies can be put into the proper perspective by reading the recently published review of Ruth Feldman1 who has summarized the current status of knowledge on the neurobiology of mammalian parenting, including humans. Key to her presentation is the emphasis on the conceptional revolution that defined parenting and caregiving not as a mental process but as a basic neurobiological phenomenon common across all mammalian species. "