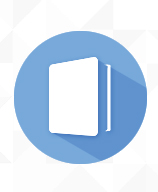 Titre :

Radiopharmaceuticals (2016)

Auteurs :

Philip O. Anderson, Auteur

Type de document :

Article : document cartographique imprimé

Dans :

Breastfeeding Medicine (Vol. 11, n°5, Juin 2016)

Article en page(s) :

p. 216-217

Langues:

Anglais

Catégories :

Mots-clés:

cancer, scanner,

Résumé :

"Perhaps no breastfeeding questions are as daunting for the generalist as questions about the safety of breastfeeding after receiving a radiopharmaceutical. Conceptually, radiopharmaceutical compounds are interesting to think about. Most medications are cleared from the bloodstream by the mother by renal excretion, hepatic metabolism, or both. If a drug is considered too toxic after maternal administration to allow breastfeeding, five half-lives is usually considered an appropriate time to wait before resuming breastfeeding. After five half-lives, a drug will be about 97% eliminated from the mother's body, and presumably the breastmilk." [Extrait de l'article]
life of a drug varies over a range, and most often the mean
value is used for calculations.