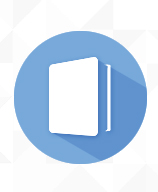 Titre :

Severity of Mastitis Symptoms as a Predictor of C-Reactive Protein in Milk and Blood During Lactation (2006)

Type de document :

Article : texte imprimé

Dans :

Breastfeeding Medicine (Vol. 1, n°3, Automne 2006)

Article en page(s) :

pp. 127-135

Langues:

Anglais

Catégories :

Résumé :

" Objective: To investigate the presence of C-reactive protein (CRP) in breast milk and any relationship between changes in CRP in breast milk and blood, and the severity of systemic and breast symptoms experienced during mastitis.
Results: CRP in blood was significantly increased during mastitis (p Conclusions: Although an increasing severity of breast and systemic symptoms in mastitis was predictive of an increasing CRP in milk and blood, respectively, the presence of CRP in similar concentrations in the mastitis and asymptomatic breast suggests it is of little use in making a differential diagnosis between infective verses noninfective forms of mastitis."