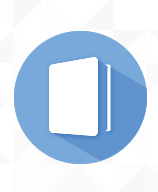 Titre :

Breastfeeding and Human Lactation

Auteurs :

Jan Riordan, Auteur ; Karen Wambach, Auteur

Type de document :

texte imprimé

Mention d'édition :

Enhanced fifth edition

Editeur :

Jones & Bartlett Publishers, 2016

ISBN/ISSN/EAN :

978-1-284-09395-7

Format :

966 p.

Langues:

Anglais

Catégories :

Accessoire d'allaitement ; Anatomie ; Composition du lait ; Consultant.e en lactation ; Contraception ; Culture ; Don de lait ; Famille ; Guide ; Guide professionnel ; Histoire de l'allaitement ; Ictère ; Lactarium ; Lactation ; Médicament ; Nutrition maternelle ; Pathologie du sein ; Période post-partum immédiate ; Période postnatale ; Période prénatale ; Post-partum ; Prématuré (avant 37 semaines) ; Préparation prénatale ; Santé infantile ; Santé maternelle ; Santé maternelle et infantile ; Sociologie ; Travail ; Virus

Résumé :

Each new print copy includes Navigate 2 Preferred Access that unlocks a comprehensive and interactive eBook and Navigate 2 TestPrep. Breastfeeding and Human Lactation, Enhanced Fifth Edition continues as the leading reference for the latest clinical techniques and research findings that direct evidence-based clinical practice for lactation consultants and specialists. Thoroughly updated and revised with current research, references, and photos, it contains a clear clinical focus with more than 2,000 research studies supporting the clinical recommendations found in the text.

Topics include placing breastfeeding in its historical context, workplace-related issues, anatomical and biological imperatives of lactation, the prenatal and perinatal periods and concerns during the postpartum period, the mother s health, and sociocultural issues.

With contributions from the foremost experts in the field, Breastfeeding and Human Lactation, Fifth Edition is also an excellent resource to prepare for certification and practice as an International Board Certified Lactation Consultant (IBCLC).
Exemplaires (1)
| Code-barres | Cote | Support | Localisation | Section | Disponibilité |
| --- | --- | --- | --- | --- | --- |
| 00299 | GP.RIO | Ouvrage | IPA | Guides professionels | Sorti jusqu'au 15/08/2021 |