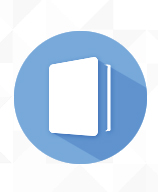 Titre :

Negative Transmission of SARS-CoV-2 to Hand-Expressed Colostrum from SARS-CoV-2–Positive Mothers (2020)

Titre original:

Transmission négative du SARS-CoV-2 dans le colostrum exprimé manuellement chez des mères testées positives

Auteurs :

Miguel Angel Marin Gabriel, Auteur ; Ana Maria Malalana Martinez, Auteur

Type de document :

Article : texte imprimé

Dans :

Breastfeeding Medicine (Vol. 15, n°8, Aout 2020)

Article en page(s) :

pp. 492–494

Langues:

Anglais

Catégories :

Colostrum ; Composition du lait ; Composition du lait maternel ; Coronavirus ; Expression au tire-lait ; Expression du lait ; Expression manuelle ; Santé ; Santé infantile ; Santé maternelle ; Santé maternelle et infantile ; Virus

Résumé :

Aim: The objective of our study was to determine whether the SARS-CoV-2–positive mothers transmit the virus to their hand-expressed colostrum.

Methods: This is an observational prospective study that included pregnant women who tested positive for SARS-CoV-2 by PCR test on a nasopharyngeal swab at the moment of childbirth and who wanted to breastfeed their newborns. A colostrum sample was obtained from the mothers by manual self-extraction. To collect the samples, the mothers wore surgical masks, washed their hands with an 85% alcohol-based gel, and washed their breast with gauze that was saturated with soap and water.

Results: We obtained seven colostrum samples from different mothers in the first hours postdelivery. SARS-CoV-2 was not detected in any of the colostrum samples obtained in our study.

Conclusion: In our study, breast milk was not a source of SARS-CoV-2 transmission. Hand expression (assuring that a mask is used and that appropriate hygienic measures are used for the hands and the breast), when direct breastfeeding is not possible, appears to be a safe way of feeding newborns of mothers with COVID-19.

Note de contenu :

Objectif de l'étude : déterminer si les mères positives au SARS-CoV-2 transmettent le virus à travers le colostrum exprimé à la main.

Méthodes : il s'agit d'une étude prospective observationnelle qui rassemblait des femmes enceintes testées positives au SARS-CoV-2 par prélèvement nasopharyngé RT-PCR au moment de l'accouchement et qui souhaitaient allaiter leur nouveau-né. Un échantillon de colostrum a été obtenu auprès des mères par expression manuelle. Afin de recueillir ces échantillons, les mères portaient des masques chirurgicaux, s'étaient lavé les mains avec un gel hydroalcoolique à 85 % et s'étaient lavé les seins avec une compresse imbibée d'eau et de savon.

Résultats : nous avons obtenu sept échantillons de colostrum de différentes mères dans les premières heures suivant l'accouchement. Le SARS-CoV-2 n'a été détecté dans aucun des échantillons de colostrum obtenus dans notre étude.

Conclusion : dans notre étude, le lait maternel n'était pas une source de transmission du SARS-CoV-2. L'expression manuelle (en s'assurant de porter un masque et que les mesures d'hygiène appropriées sont utilisées quant aux mains et aux seins), lorsque l'allaitement n'est pas possible, semble être un moyen sûr de nourrir les nouveau-nés de mères atteintes de la Covid-19.