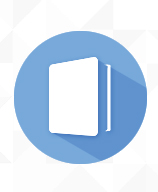 Titre :

Historical Research: The Origin of 'Formula': State of the Science, 1890s (2020)

Auteurs :

Jacqueline H. Wolf, Auteur

Type de document :

Article : texte imprimé

Dans :

Journal of Human Lactation (Vol. 36, n°3, Aout 2020)

Article en page(s) :

pp. 410–413

Langues:

Anglais

Catégories :

Résumé :

"Abstract
In 1900, 13% of infants in the United States died before their first birthday, most of dehydration from diarrhea. As part of a nationwide effort to "save the babies," pediatricians focused on several endeavors—experimenting with commercially made infant-food products; working with dairy farmers to clean up cows' milk; lobbying to pass municipal and state legislation regulating the dairy industry; and devising mathematical "formulas" that represented instructions to chemists on how to "humanize" cows' milk for the needs of a particular infant. Pediatricians dubbed the latter endeavor "percentage feeding" and, from the 1890s to the 1920s, they deemed percentage feeding a lifesaving scientific achievement. The complex, virtually infinite array of mathematical formulas that comprised this infant-feeding system is the origin of the word "formula" as used today to describe artificial baby milk."