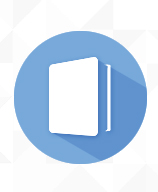 Titre :

Breastfeeding Review, Vol. 27, n°3 - Novembre 2019

Type de document :

Bulletin : texte imprimé

Paru le :

01/11/2019

Année de publication :

2019

Langues:

Anglais

Note de contenu :

SOMMAIRE :
Research : Intended breastfeeding duration predicts infant formula use in early postpartum period
Review : The ten steps to successful breastfeeding policy review
Literature review: A systematic review of literature regarding the characteristics and motivations of breastmilk donors
Research : Designated private breastfedding soaces in the university sector : An audit of one Australian university.
Case report: Insufficient glandular tissue: A case report.
News and views.
Exemplaires (1)
| Code-barres | Cote | Support | Localisation | Section | Disponibilité |
| --- | --- | --- | --- | --- | --- |
| 00250 | PE | Revue | IPA | Périodiques | Disponible |