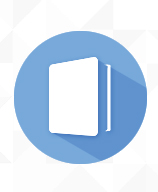 Titre :

Breastfeeding Medicine, Vol. 13, n°2 - Mars 2018

Type de document :

Bulletin : texte imprimé

Paru le :

01/03/2018

Année de publication :

2018

Langues:

Anglais

Catégories :

Accouchement prématuré ; Allaitement long ; Anesthésie ; Césarienne ; Durée de l'allaitement ; Equité ; Famille ; Hypertension grossesse ; Niveau socio économique ; Ocytocine ; Pédiatre ; Poids de naissance ; Préparation prénatale ; Professionnels de santé ; Soutien allaitement ; Soutien par les pairs

Résumé :

Editorial
- Exclusive Breastfeeding and Complementary Feedings Are Not Mutually Exclusive

LactMed® Update
- Treating Hypertension During Breastfeeding

Clinical Research
- Implementation and Organization of a Perioperative Lactation Program: A Descriptive Study
- The Impact of the Professional Qualifications of the Prenatal Care Provider on Breastfeeding Duration
- Breastfeeding Peer Support Program Increases Breastfeeding Duration Rates Among Middle- to High-Income Women
- Pediatric Care Providers, Family, and Friends as Sources of Breastfeeding Support Beyond Infancy
- Oxytocin Receptor Antagonist (Atosiban) in the Threat of Preterm Birth: Does It Have Any Effect on Breastfeeding in the Term Newborn?
- Using 24-Hour Weight as Reference for Weight Loss Calculation Reduces Supplementation and Promotes Exclusive Breastfeeding in Infants Born by Cesarean Section
- Milk Volume at 2 Weeks Predicts Mother's Own Milk Feeding at Neonatal Intensive Care Unit Discharge for Very Low Birthweight Infants

Public Health and Policy
- Achieving Breastfeeding Equity: A Study of a National Breastfeeding Initiative
- Nutritional Assessment of the Children of the Beta Israel Community in Ethiopia: A 2017 Update

Case Report
- Maternal Carbamazepine Therapy and Unusual Adverse Effects in a Breastfed Infant

Correspondence
- Terminology Used in Research Articles: Are the Risks of Formula Feeding Being Accurately Portrayed?
Exemplaires (2)
| Code-barres | Cote | Support | Localisation | Section | Disponibilité |
| --- | --- | --- | --- | --- | --- |
| 00165 | PE | Revue | IPA | Périodiques | Disponible |
| 00169 | PE | Revue | IPA | Périodiques | Disponible |